EVERYTHING GUARANTEED GENUINE!
Beer, Spirits and Wines
HAPPY HOUR EVERY DAY OF THE WEEK
Our generous "Happy Hour" equivalent is ALL the time
Buy a VIP Pre Paid Card & enjoy UP to 30% BONUS...better than HH discount.
...and it's ALL DAY/EVERY DAY including Saturday & Sunday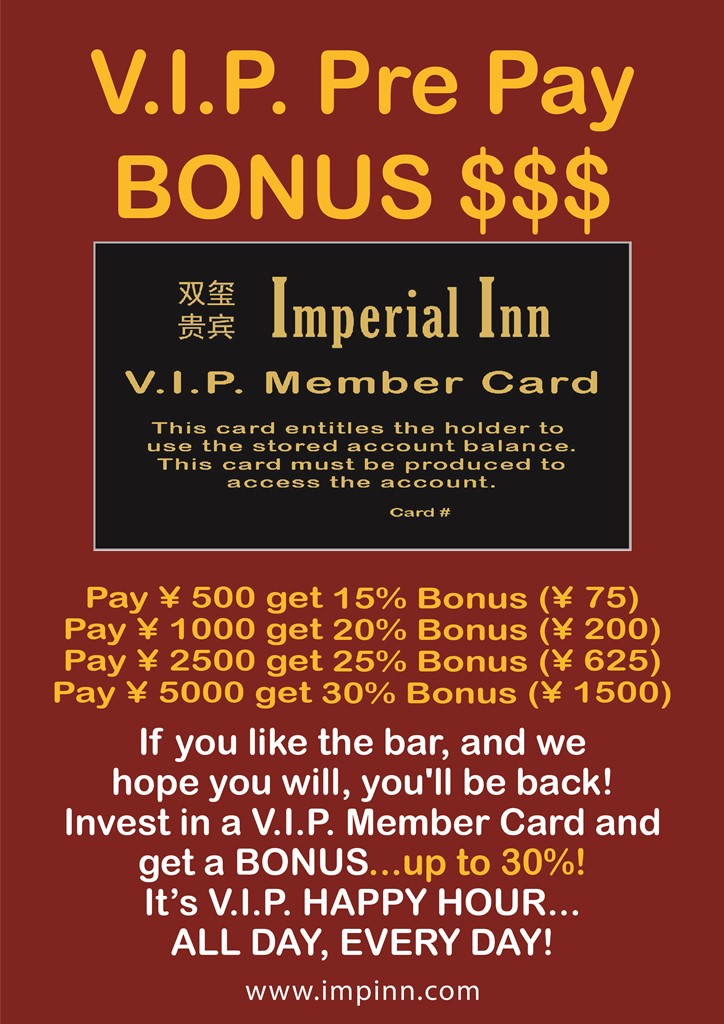 And ...for the BEER ONLY DRINKERS... WOW!
...everyday...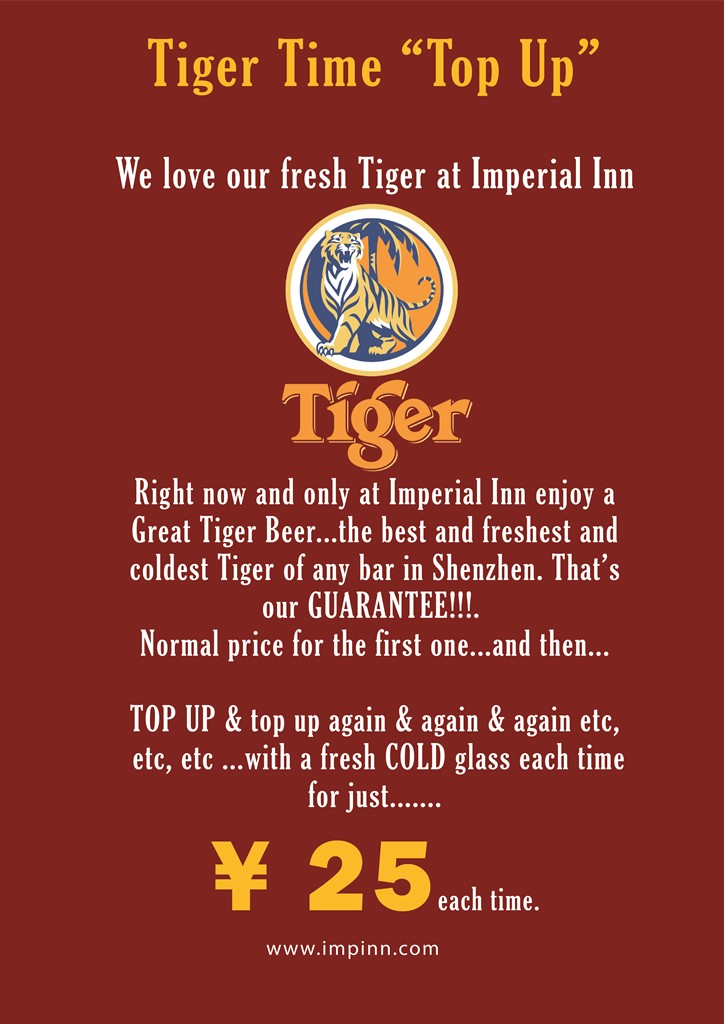 If that's not enough..even more "Specials"
COLD BEER...WARM WESTERN SERVICE!!
Cold glass, cold beer, clean glass, clean lines, fresh beer, right pressure, correct pour.
Now that's the way a beer should be. Top it off with great, attentive, western style service and it's as good as it gets!