Meet the Imperial Inn Team
The "Big Boss", Elaine ensures that both Chinese and foreign cultural standards are well balanced.
You'll also usually find a friendly foreigner in the form of DJ "Oinker" who'll be happy to trade banter; and recommend a drink or two to satisfy.
As we grow and expand our opening hours, we'll add carefully selected, well groomed, articulate and helpful people to the team.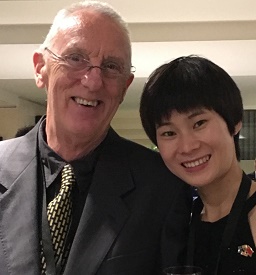 ...in fact...
Right now...We're hiring...